The town of Saint-Denis is located in the North of the island, it hosts the international airport Roland Garros at 15 min from downtown, created in 1663, the town harbours a colonial architecture with basalt constructions, an acclimation garden, a sea-side promenade with canons (Le Barachois).
Saint-Denis's center gathers numerous hotels, museums, cinemas, restaurants, coffee places and bakeries, all manageable by walk. With traffic, the transfer between downtown (hotels) to the conference venue at the University will take 15-20 min.
Average annual temperature in Saint-Denis is 24,3°C with annual rainfall aroud 1650 mm. In July, during austral winter temperature varies bewteen 25,2 °C and 18,1 °C.
--------------------------------------------------------------------------------------------------------------------------------------------------------------
Travel
La Réunion has one international airport, in Saint-Denis (Roland Garros Airport) and a smaller regional airport in Pierrefonds in the South of the island.
La Réunion island can be reached through Paris for our colleagues from the Northern hemisphere. Routes through Mauritius and Johannesburg for regional and flights from Southern hemisphere countries can be also chosen as there are regular and frequent flights to La Réunion.
Travel to La Réunion, approximate prices for return flights, the range of prices depends of the low and high season:
Paris / La

Réunion

: 670 - 1000 €

Johannesburg / La

Réunion

: 400- 500€

Mauritius / La

Réunion

: 200-300 €

Seychelles / La

Réunion

: 295 - 500 €

Bangkok / La

Réunion

: 534 €

Madagascar / La

Réunion

: 202 €- 400 €
AIR AUSTRAL
A discount from 2 to 10 % depending on destinations and fares.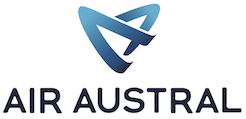 Request a quote here in French:
https://www.air-austral.com/island-biology-conference.html
Request a quote here in English:
https://www.air-austral.com/en/island-biology-conference-en.html
The network of Air Austral in partnership with Air Madagascar: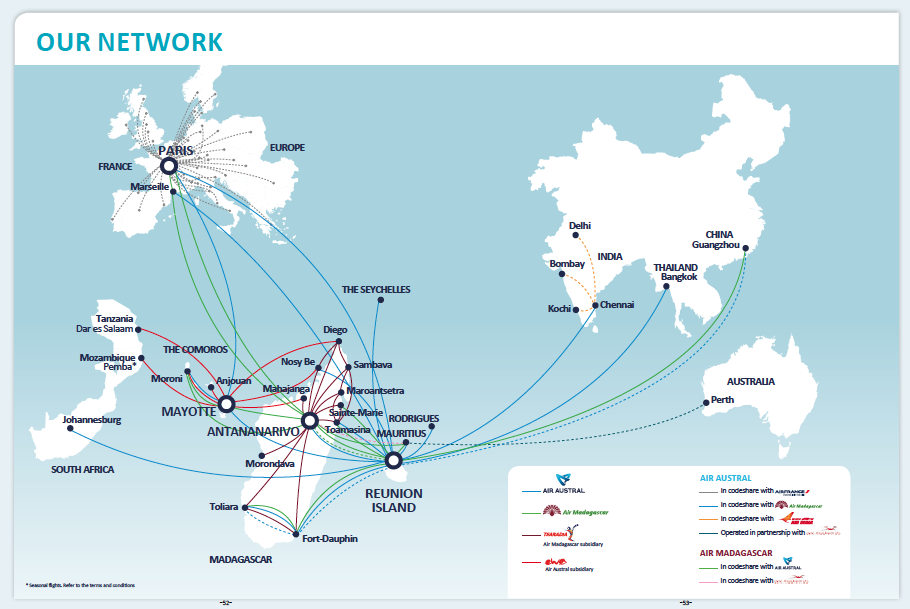 AIR FRANCE/KLM
Attractive discounts, up to -15%, on a wide range of public fares on all AIR FRANCE, KLM and their code-shared flights worldwide.

Event: Island Biology 2019
ID Code: 35276AF
Travel Valid Period: 01/07/2019 to 20/07/2019
Event location: St. Denis de La Réunion
Please visit the event website or access directly through from April 13th 2019 http://globalmeetings.airfranceklm.com/Search/promoDefault.aspx?vendor=AFR&promocode=35276AF
Frequent flyer/loyalty programs of Air France and KLM partner airlines are credited with "miles" when Air France or KLM flights are used.
If you are booking with a travel agent, please transfer them the Event's information above.
Proof of attendance-fare eligibility
At any point of their journey, passengers have to be able to justify the usage of the discounted AIR FRANCE-KLM Global Meetings & Events fares by showing the proof of attendance-fare eligibility document. Your participants will receive this document automatically when they book their tickets on our online booking platform globalmeetings.airfranceklm.com.
Please provide this document to the agency you chose to issue the tickets. The agency will fill it in by adding its name, phone details and stamp before sending it to the participants for whom it would have issued tickets.