Find your way
Location of the Island Biology 2019 conference site on the campus of the University of Réunion in Saint Denis
(Blue dot: "Amphi Bioclim" on the University campus map below).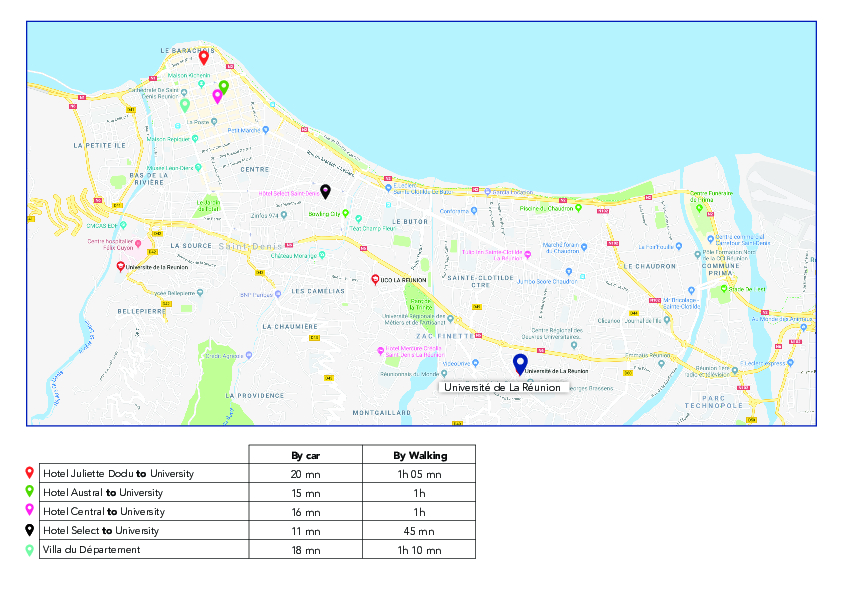 Location of main hotels and University campus with with indications of travel times.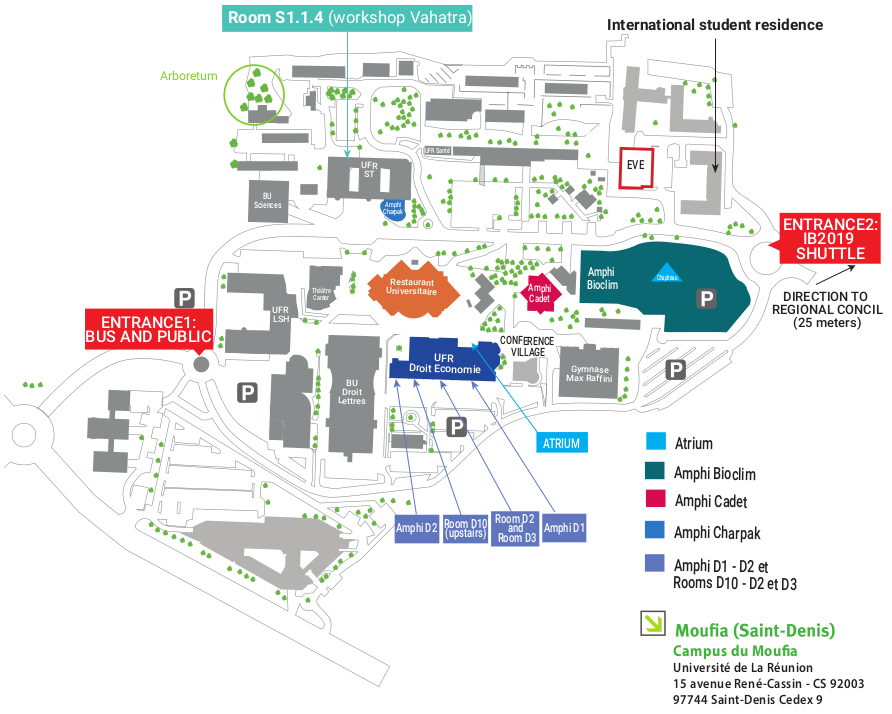 Map of the University campus with location of conference rooms and important places.